Wear It Quirky is a small business, selling unique mixed media jewellery and accessories handmade in the UK by me, Victoria.
Wear It Quirky specialises in bold, quirky, cute and unusual designs that you will not be able to find elsewhere.
The statement jewellery and accessories are created from mixed media elements including wood, polymer clay, yarn and fabric to provide something truly unique and special.
Wear It Quirky is created in the city of Stoke-on-Trent: the heart of the Potteries. Some designs are inspired by Stoke-on-Trent history and my own heritage.
Wear It Quirky promotes slow fashion by creating each piece by hand. Most of the supplies, materials and tools used are purchased from small local craft stores or small businesses across the UK. This means customers can be assured of quality and that when they buy from Wear It Quirky: they're supporting other small businesses too.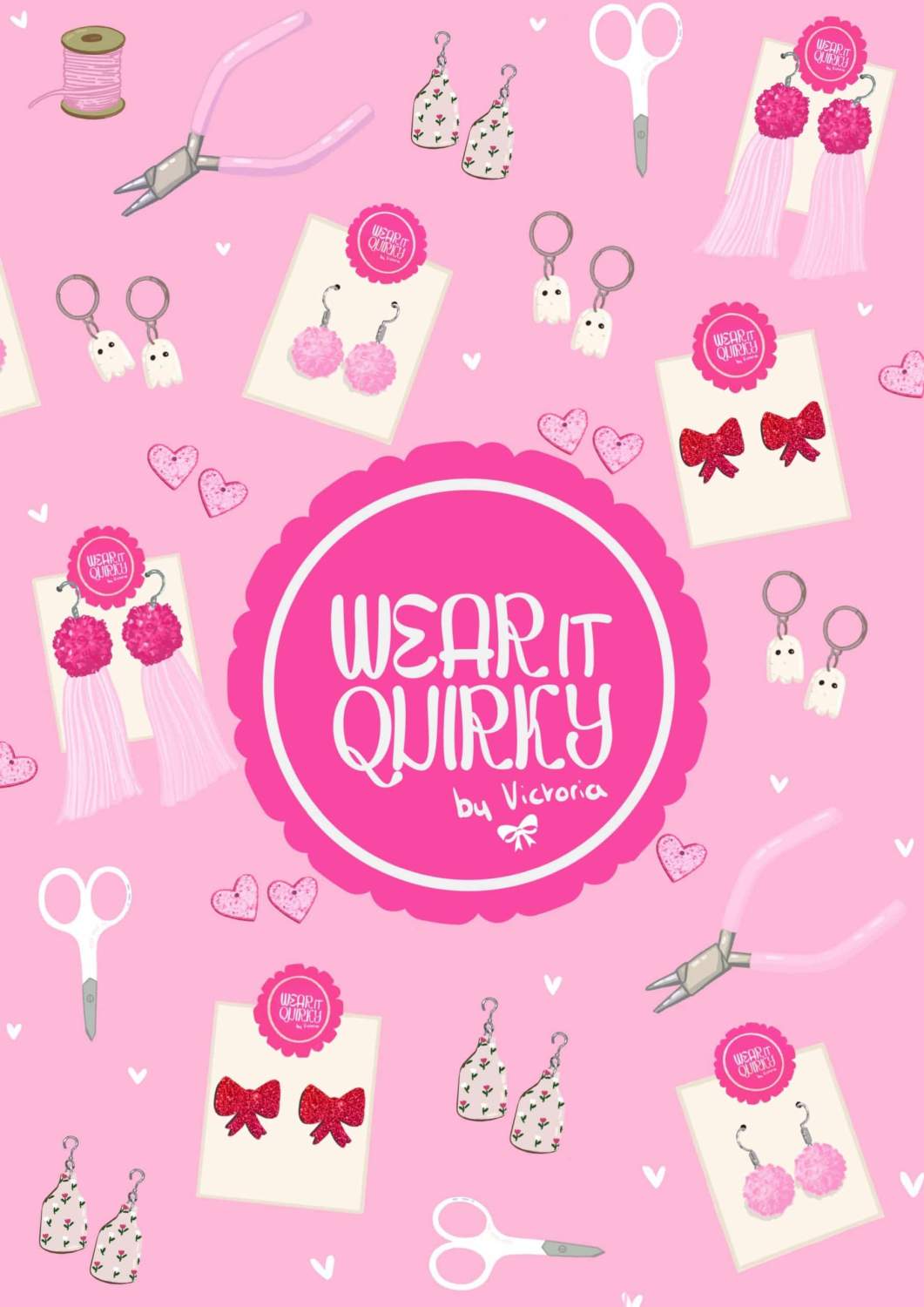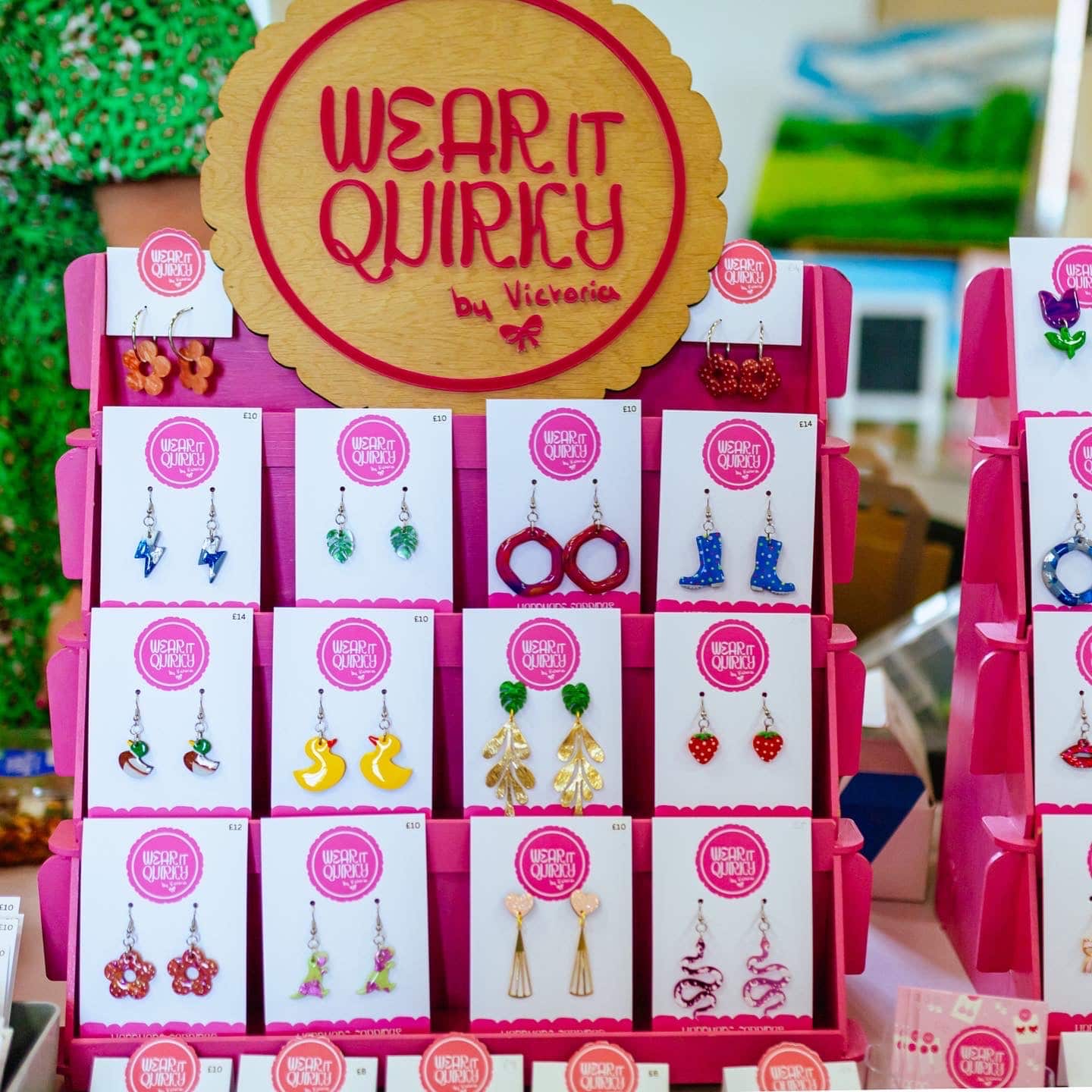 the story of wear it quirky
Wear It Quirky was founded in 2018 and launched to the public in May 2020.
Wear It Quirky began as a way for me to unleash creativity and have a therapeutic way to help promote good mental health.
When creating, I am truly in my element as it provides me an opportunity to completely relax. I love being quirky and different and finding ways I can make new, different and exciting things for you to wear.
I'm inspired by everything I love and everything I find quirky and unique. I tend to wear a lot of black, so I love making eclectic jewellery and accessories that are bold and colourful as it allows me to express my style and I love being able to share that with others through the pieces I make.
I'm also really inspired by my Ancestors and my hometown. I had lots of 'craft-loving' family members and lots of them used their creativity within roles in the Pottery Industry. My Great-Aunts were Paintresses and I've been inspired by the art work of theirs that the family still own.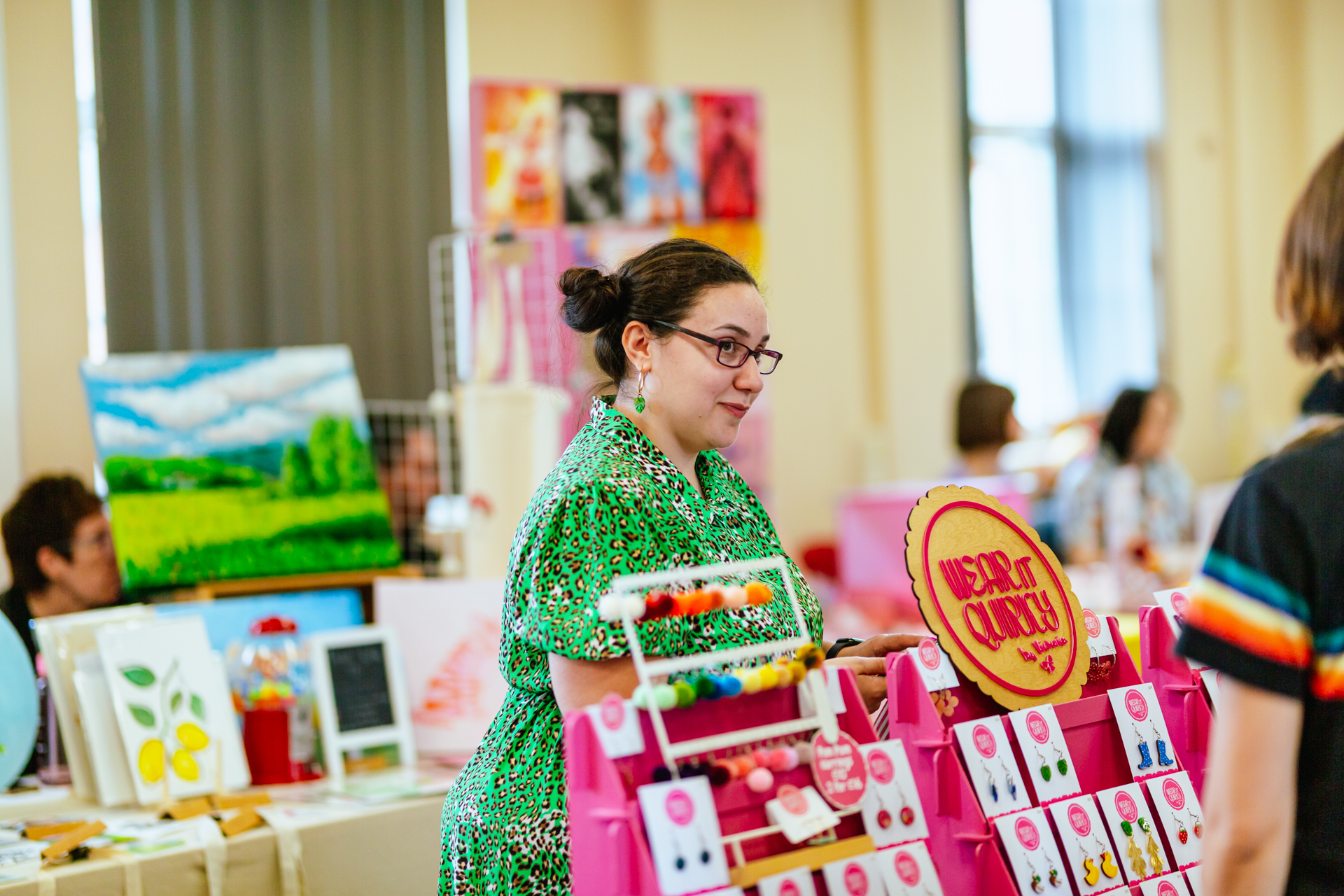 Since the launch, Wear It Quirky has received lots of amazing 5 star reviews on Etsy and has lots of lovely loyal customers in the UK and internationally.
Wear It Quirky has also featured in blogs, events and even in the local newspaper.
I'd just like to say a huge thank you to everyone who has followed my journey so far – the support has been incredible and I couldn't do this without each and every one of you.
Victoria is me, the founder and creator of Wear It Quirky! I'm a Stokie girl born and bred, meaning I come from Stoke-on-Trent and I'm proud to be from the Potteries!
I have always lived within Stoke-on-Trent except for three years when I lived in Derby whilst studying my degree at the University.  
I run Wear It Quirky alongside my part time job in an alarm receiving centre. 
I'm often referred to as the 'old soul' as I love nothing more than visiting Garden Centre's and heritage sites and you will either find me in my own garden, chilling with my Gardeners World magazine or scrolling the web for pottery purchases to add to my ever growing collection.