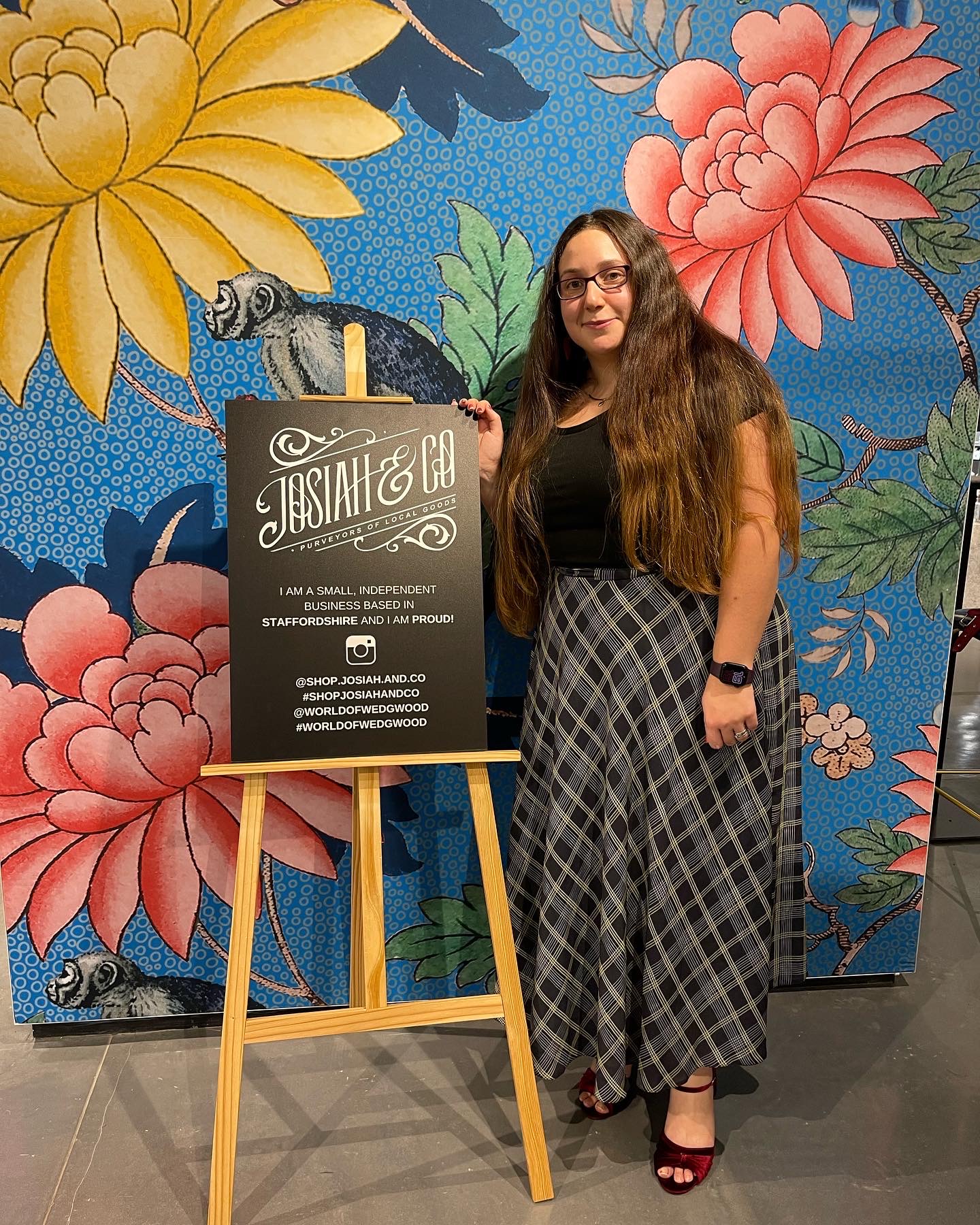 Josiah & Co opened in October 2021 to provide a space to share the talents of local makers within Stoke-on-Trent and Staffordshire at the renowned site of World of Wedgwood, Barlaston.

World of Wedgwood has recently been awarded Gold for excellence by Visit England and having been there multiple times, including to indulge in their amazing Afternoon Tea...I can see why!
Laura and the team have made an excellent space at the Josiah & Co shop and I am so pleased to be a part of it.

On the 28th October, I was invited to the official launch for Josiah & Co alongside other amazing makers and craftspeople. With my husband in toe, I arrived at the World of Wedgwood and was greeted with a cheeky prosecco and a lovely wedgwood gift in their signature blue gift bag.
The night gave all the makers an opportunity to put a face to the insta handles and to admire each others work up close. We also had a chance to chat with representatives from the local paper and business people.
It was a real rare chance for us all to get together and I want to say a big thank you to the team at Josiah and Co for organising it. After two years of lockdowns, it was nice to dress up a little for something fancy too!